Workers Compensation Insurance IN ST. GEORGE, UTAH
While most states require Workers' Compensation Insurance, some do not. Worker's compensation insurance in Utah protects your employees from job-related injuries and illnesses. It also covers some medical expenses, rehabilitation for injury, and lost injury. If you have an employee who dies from a job-related cause, Workers' comp will pay the listed beneficiary a death benefit.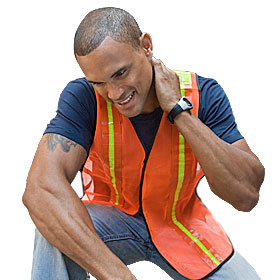 How it Works
What Utah workers' compensation insurance will cover depends on state requirements. All workers' comp policies cover medical costs related to injury and illness caused by the workplace or duties of the job. Some policies may cover case managers for disability, vocational rehabilitation consultants, legal staff, contracts with medical network providers, managed prescription drug program, and more.
Workers' compensation insurance in Utah covers your employees not only on the physical property of your company but also on outside sites and in automobile accidents if they are on business. Examples of the injuries covered from business duties include lifting, slipping on a wet surface or in parking lots, and injuries due to fire. Illnesses from hazardous materials, mold, or asbestos may also be covered if they were caused by work materials or on company property.
Protection From Lawsuits
Utah worker's compensation insurance will also protect your business from any lawsuits filed by the employee in these matters. Medical expenses from injury or illness are expensive. An employee may try to sue your business for more money than they are receiving from workers' comp already. Depending on your policy, your insurance may cover the total costs of legal defense and fees, protecting your business from picking up the bill.
Policy Options
The type of business you own, the physical workplace, and outside duties all factor into your policy. If your employees are using their own vehicles for company business, you may need additional coverage. Since a portion of a worker's salary is paid to them when drawing workers' comp benefits, the paychecks your employees receive may affect the price of your policy. Many states have specified a payroll cap which may save you some money. When choosing your workers' comp policy, ensure you have the mandated coverage required by your state, but to further protect employees, you may want to consider optional add-ons.
To learn more about Utah workers' compensation insurance and which policy is best for your business and budget, contact Landmark Risk Management and Insurance. With years of experience and the best experts on staff, Landmark is the premier insurance provider! We are happy to answer any questions you may have and welcome you to contact us with specific scenarios and questions. To get started on an evaluation of your current policy and insurance needs, schedule an appointment today.
We look forward to working with you. Contact us TODAY!