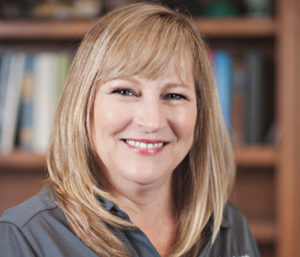 Vickie has been in the Insurance Industry since 2002 and has been a part of the Landmark team since 2010. Vickie has been and continues to be an integral part of what makes Landmark Risk Management so special. She is currently working as an Account Executive for Commercial Clients, specializing in Contractors, Hospitality and Transportation. She has an intuitive sense, when it comes to knowing what clients need, and routinely provides solutions and answers before the problems or questions even present themselves.
She was born in Ohio; however, spent most of her life in Southern Arizona, and later moved to St. George.
Her professionalism and empathy for the people she serves is second to none. She loves working at Landmark, almost as much as she loves her Pittsburg Steelers!
Outside of work she spends as much time outside as she can, most of it with her husband of 26 years, her 2 daughters, and 3 dogs.