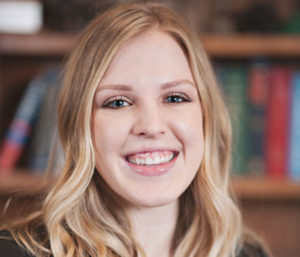 Jacie started in the insurance industry while she was still in high school. She loved it so much she decided to make a career out of it. Jacie manages Landmark's Small Business Accounts, ensuring clients receive everything the need to run their businesses smoothly.
Jacie also tracks all of the agency's claims. She works with customers and insurance adjusters to ensure that when difficult things happen in peoples lives or businesses, they have someone in their corner to make the complex process as simple as possible.
When she's not taking great care of clients, you will find her hiking, mountain biking or doing something adventurous outdoors. She also enjoys cutting, coloring and styling hair, which she does for her friends and family.